Darren's story: how our peer support service helped him stay in his job
Primary school headteacher Darren talks about the benefits of our peer support service and how it helped him stay in his job during Covid.
Your stories / 4 mins read
Darren has been a headteacher since 2015 and found the pressures of school leadership during Covid unlike anything he'd ever experienced before. Dealing with all the uncertainty left him wondering if he'd have to leave the profession. He responded to an offer from Education Support of senior leader peer support during the pandemic, recognising he was struggling, and found it helped make him stronger, and more equipped to get through all the challenges schools were facing. He wants anyone who was feeling how he was, to feel like they can reach out and get help, so is sharing his story now. 
I was at a point where I didn't want to be a headteacher anymore. I felt completely trapped. Through the sessions, I realised, I wasn't. The careful facilitation of the sessions was instrumental in helping me to recognise my skills and experience, and helping me see I could continue to be a headteacher. I was re-energised for my work.
It sounds cheesy and corny but teaching gets me out of bed every day because you can see the difference you're making. I thought, I can't change the world but I can make a difference in our small part of the world for the children who live here. That's what drew me to teaching and why I'm still doing it. I have been a Headteacher for six years - as part of that I get the Education Support email and we've used their workplace surveys to support staff wellbeing.
The pressures of school leadership during the height of the pandemic were really difficult. There's always pressure and challenges at different times of the academic year but this was different.  I was really struggling - we were absolutely at the raw end of all the different government decisions, the lack of certainty, the hardship many families were facing. I was having to juggle so many priorities - the needs of the children, their families, staff, the school. It was emotionally draining and I felt spent but I had to keep going, it was my job.
I felt completely caught between all the different decisions, needs and the uncertainty was horrendous. By Christmas I was tearful and emotional all the time, and even now talking about it, I can feel it's uncomfortable for me to recall. I considered going to the doctors but I knew it was workplace stress. So many people, and leaders, are burnt out in teaching - school leadership does not feel sustainable.
I didn't know what to do, and so the email that came from Education Support offering this mutual peer support for Headteachers was just perfectly timed. I thought 'what have I got to lose?'
We had online sessions with a facilitator who clearly understood the pressures we were facing and we all had a chance to speak and to share our situations. I didn't expect this to help as much as it did.
I would absolutely and wholeheartedly recommend this to anyone who is ready to talk about their struggles. This can feel risky but for me it was worth it. It has made me feel I can do my job, better, and for longer. It has renewed my confidence, energy and belief, to be able to keep going.
The peer support also helped me understand what I needed to do in terms of my own self care. This was the bit I'd been missing. We don't have an outlet for the emotional side of the job in teaching. I didn't have the tools to recover from being emotionally drained, but then I heard what others do to support themselves mentally and how they recharge their emotional batteries, and this gave me my own ideas. It was also really helpful being able to talk to people outside of your local area, and to see how issues are often similar.
I have now started having professional supervision after requesting this from the governing body at the school which is going to make a big, ongoing, difference. I feel much stronger and more equipped to face the inevitable challenges ahead, and that's definitely due to the peer support group and our facilitator.
I had to give myself the headspace to be able to take part properly and that paid off. I do feel much better, and if there are others out there feeling as grotty as I was, I hope reading a few quotes from me helps them to know they don't need to struggle on their own - I'd say reach out and ask for help.
Helpline
Don't wait for a crisis to call. 

We'll offer you immediate, confidential support including advice, counselling or coaching.

08000 562 561
Helpline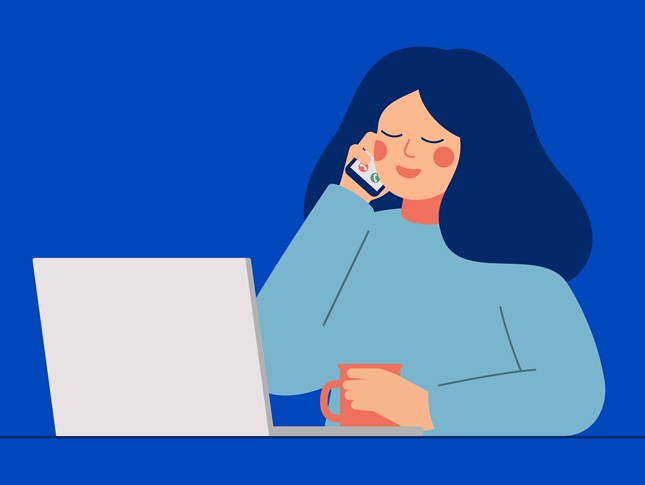 School leaders' support
School leaders – we're here to support you through facilitated peer support sessions and individual telephone support.
Apply now for our free wellbeing support.
School leaders' support