Kirstey's story: how our peer groups helped her face the challenges of leading a school
Kirstey has been teaching for twelve years and has been a headteacher for seven. When Covid hit, Kirstey recognised the impact that running a school during the pandemic was having all aspects of her life. She took part in our peer support sessions with headteachers across the country to get support. 
Your stories / 3 mins read
"We talk about resilience and positive attitudes with children in our school; these sessions helped me see how important it is to have similar conversations and approaches as a whole staff team. Managing stress in a healthy way and building resilience is a priority for me and our school, especially as we recover from Covid."
I'm from an ex-mining village and I left school at 16. I had a decent job but people didn't expect me to suddenly change it and get into teaching. My dad died when I was 21.  I asked myself then, 'what am I doing and where am I going with my life?'. With life and other work experience behind me, I decided to become a teacher. I wanted, and still want, to make a difference every day. I don't think there's another job like it - where you get to be a part of something so important and see the changes and the difference you and your school can make to a child. Don't get me wrong, it's very challenging and it's definitely a vocation - but it's so rewarding. 
I'd been a headteacher of almost five years when Covid hit, but nothing could prepare you for that. It hasn't been easy or enjoyable at all; in fact it's been incredibly tough. I just had to remember that so much of what was happening was out of my hands - and get on with the bits I could have an impact on. 
I'd already done some work with Education Support before. We'd had a restructure so we wanted to make sure staff were supported through that, and I'd been part of a local peer support group with other heads.  The offer I was sent this time round was different; it was a national peer support group for headteachers, during the pandemic. I thought this was brilliant. 
"It was so useful to see how other people were tackling things and to learn new strategies for dealing with the challenges we were facing; it was so reassuring to realise that we were all in the same boat."
Talking things through with people I didn't know, in a different part of the country, worked really well. For me, this made it easier to be honest and say how I was really feeling. Having a facilitator was amazing - he gave us a focus, drew us together and really helped to make us think. He also took the time to speak with us all before the group sessions started which meant you joined the first session feeling comfortable. We talked about the challenges we were facing, and the things we were learning or changing too. 
"As a headteacher, the buck stops with you. You need to think about everyone in your school's wellbeing and that often comes first. But we need to look after ourselves too, or we're no good to anyone."
I've used some of the practical exercises with my senior leadership team and adopted some of the strategies we talked about for self care. We spent time talking about things like the importance of sleep and exercise and I'm actively doing more and trying to model good wellbeing behaviour for other staff to see and follow. It helped me realise how important planning for self care and wellbeing is; it won't happen if we don't do it deliberately and making sure we have a good work life balance and spending time with family is a priority. 
I would happily have attended more sessions and continued in my group; they were excellent and it all worked really well. I would absolutely recommend taking part in sessions like these if you get the chance.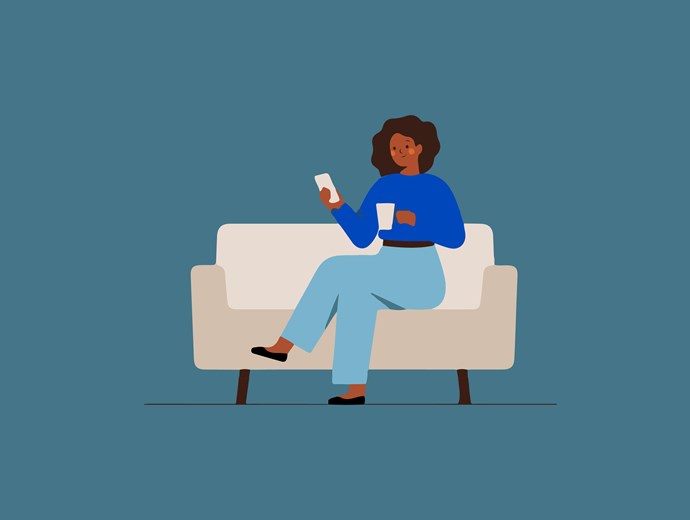 School leaders' support
Are you a headteacher, deputy or assistant headteacher? Would you like to access services focussed on improving your mental health and wellbeing?
School leaders' support