Our Chief Executive and senior leadership team is responsible for the operational management and leadership of the charity. Our Board of Trustees, many of whom have personal experience of education, oversees our work.
Chief Executive

and

Directors

 
Sinéad Mc Brearty, Chief Executive

Sinéad spent the first half of her career at KPMG's financial services business unit. She moved to the not-for-profit sector as Deputy Chief Executive at Social Enterprise London, and subsequently a Director at award-winning social enterprise Women Like Us.

Before joining Education Support, Sinéad worked as an organisational development consultant with Systemic Coaching Partners, and was a visiting lecturer at Imperial College London & the Royal College of Art. 

Sinéad used to have hobbies, but now has young children instead. She is a trustee of The Kaleidoscope Trust, and a governor at a south London primary school.
Paul Lismore, Director of Resources

Paul is a qualified Accountant who has worked across the commercial and not for profit sectors. He has worked in the charity sector for almost 20 years, 15 of which have been as a director managing the finance and broader resources functions. Prior to joining Ed Support Paul led the Resources function at Contact, a disability charity in Old street, helping steer the organisation through a period of significant change.

Outside work Paul is keen reader and likes getting away to visit European cities.
Katie Hepworth, Director of Income Generation

Katie Hepworth is responsible for our full range of income generation.

She's passionate about connecting people with our cause, providing them with stories and information that encourage them to support the wellbeing and mental health of people working in education, and letting them know the positive impact of their donations.

After many years of varied commercial product development work, including 4 years as Brand Manager for Post-it Notes, she got slightly jaded at working her socks off to improve shareholder return, and moved into the charity sector, channelling her income generating skills to improve social impact. She cut her fundraising teeth at Oxfam, and developed her skills at Guide Dogs and JDRF, the type 1 diabetes charity.

She's a keen music performer, singing with Rock Choir and playing violin in a symphony orchestra.  Never happy doing nothing, the commute to work is an opportunity to knit (an activity which leads fellow travellers to break the unwritten rule that nobody ever  talks to anyone else on the tube, as they can't resist asking what she is making). She also loves to travel and explore new places – one day she'll make it to Antarctica!
Faye McGuinness, Director of Programmes

Faye is responsible for the development of our services and programmes. Prior to joining Education Support Faye's role was Head of Workplace Wellbeing Programmes at the mental health charity Mind, where she led on the development of Workplace Wellbeing programmes including the Mentally Healthy Universities Programme. Faye was responsible for the development and running of the Mental Health at Work website, launching the Our Frontline campaign in response to Coronavirus and leading Mind's response to the Stevenson-Farmer review of mental health and employers 'Thriving at Work'. Faye feels incredibly passionate about supporting better workplace mental health and making an impact across the education sector.

Faye is a huge fan of live music and can be usually found dancing in a field, singing badly! When not enjoying music Faye volunteers for the Young Women's Trust, supporting young women to gain employment by providing support with writing CVs and job applications.
Our Board of Trustees govern our activities. They meet on a quarterly basis to review progress against key objectives.
The Board makes all strategic decisions and delegates responsibility for the operational management and leadership of the charity to the Chief Executive supported by the Leadership Team.
Financial procedures set the financial limits for decision making at varying and appropriate levels from Board level downwards. Trustees are heavily involved in strategic business planning with the annual Business Plan requiring Board approval.
The Board of Trustees organises itself into committees in order to explore particular areas in more depth and report back and make recommendations to the Board as a whole.
We have 10 Trustees in place:
Board of
Trustees
Sean has spent over 30 years working for, and with, UK public sector organisations. The first half of his career was spent in local government working in finance-related roles at London Borough of Camden and Fareham Borough Council. Sean has also worked in the private sector focusing on public/private partnerships and business development. In 2016, Sean joined Local Partnerships from Serco where he was Managing Director of Citizen Services, UK.

At Local Partnerships, Sean has concentrated on the development of a broader range of strategic propositions, focused entirely on efficiency for the public sector in England and Wales. As well as providing executive leadership to the organisation, Sean sits on a range of Boards as an independent advisor and is involved in a number of programmes where he specialises in commercial negotiations, public/private partnerships, assurance, reorganisation and shared services.

Alongside his experience of central and local government, Sean brings a wealth of knowledge across the public sector, including local government, education, and health. He mentors and advises senior colleagues in other public sector organisations and is a former Chair of a Multi-Academy Trust (MAT) in North Bedfordshire where he now retains a role as a Member. He holds IRRV (Hons) and CIPFA qualifications and is a CIPFA Fellow.
Ed started his career as a tax inspector before teaching economics and management.  He has held senior leadership roles in further education colleges in London, Berkshire, Somerset, Surrey, Bristol and the Channel Islands, including for fifteen years as Principal and Chief Executive of Highlands College, Jersey's further, higher and adult education college. Since retiring in 2012 Ed has been a Commissioner of the Jersey Appointments Commission, the Chair of the Board of Trustees of Jersey Heritage and a trustee of a large public sector pension fund with 13,000 members and £2.5 billion in assets. He also works as an education consultant and most recently chaired the Department for Education's Technical Education Panel for Education and Childcare, which devised the content for the new T-Level qualification.

An experienced charity trustee, Ed is a Fellow of the Institute of Directors and holds the Financial Times Non-Executive Directors Diploma. He has a PhD in educational management from the University of the West of England, is a Fellow of the City and Guilds of London Institute and the Royal Society of Arts, and was awarded an Honorary Doctorate of Education by Plymouth University where he is a visiting professor.  He has written extensively on education leadership and management and in the 2010 New Years Honours List was appointed OBE for his services to education.

Ed's interest in wellbeing at work and the power of coaching, counselling and talking therapies led to his appointment as the lay Chair of the Register Advisory Board of the British Association for Counselling and Psychotherapy. Ed has been happily married for 37 years to Kate, lives by the sea, and relaxes by walking on the beach and playing the guitar.
Emma Hollis is Executive Director of the National Association of School-Based Teacher Trainers (NASBTT), which promotes high-quality schools-led programmes of training, education and professional development of teachers. Emma was appointed in 2017 having previously been a Trustee at NASBTT for 18 months. She was also formerly Head of a Teaching School Alliance and ran a SCITT.
Sridhar is Divisional Head of Risk and Compliance at Capita PLC. He has more than 21 years' experience in organisational strategy, finance and operational risk management at global management consulting firms, financial institutions and public finance agencies. As part of these roles, he has shaped and led Board and regulatory-facing mandates, developed forward-looking finance, risk and compliance operating models and championed adoption of institutional and industry best practices at HSBC, Barclays and UBS.

Sridhar has a strong grasp of the global macroeconomic context, international politics, global industrial policies and regulations and investment trends. He obtained a BSc and MSc in Computer Science and postgraduate qualifications in International Business before embarking on a consulting career. He has also attended the Private Equity programme at University of Oxford and International Relations and Political Economy course at London School of Economics. His consulting experience includes leadership roles within the financial services risk advisory practices at Accenture and SunGard.

Sridhar is also active in Board roles in the third sector, having served as Chair of Governance, Risk, Investment Committees at Concordia UK, Commonwealth Human Ecology Foundation and as Committee Member at Charity Investors Group.
Rachelle has been in business leadership and marketing communications roles for over 20 years, working with some of the world's biggest brands and at some of the UK's most famous advertising agencies.

As a Managing Director at Saatchi & Saatchi, she built the agency's specialist capability in retail including integrating social, mobile, ecommerce, and specialist design capability, in order to build the business and deliver profit to the group.

Her leadership experience includes the transformation of business operations and culture, through better use of technology and a holistic approach to talent development. Rachelle has helped businesses drive growth sustainably and is as passionate about quality of expertise, as she is about commerciality.
Gareth is a career civil servant who joined what was then the Department for Education and Skills in 2003. Since then he has worked mainly at the Department for Education (under its various names) as well as an Education Advisor at the Department for International Development. 

During his time as a civil servant, Gareth has worked on education policies from early years through to higher education, and has spent the last few years focused on teacher and leader continuing professional development.  Alongside this, Gareth established a wellbeing network at the Department for Education and gives frequent talks on wellbeing and mental health across Government.  Outside of work, Gareth is a married father of two.
Professor Christopher Day Cert.Ed; M.A; D.Phil.; PhD; D.Litt. FRSA; FAcSS

Chris is Professor of Education at the University of Nottingham, Professor of Educational Leadership, University of Sydney, Australia; Chair Professor of Educational Leadership, Beijing Normal University, China. Prior to this he worked as a teacher, lecturer and local authority schools' adviser. Among the national and international funded projects he has led are: VITAE (a national four year DfE project on variations in teachers' work, lives and effectiveness); a three-year national project on associations between effective school leadership and pupil outcomes and an ESRC funded project on teacher resilience. He is also a trustee of a multi-academy trust.

In 1993, Chris was awarded an Honorary Doctorate from the University of Linkoping, Sweden and in 2010, the Michael Huberman Award for excellence in research on teachers by the American Educational Research Association. In the same year he received a D.Litt. from his university where he was recently elected as a Fellow of the Academy of Social Sciences (FAcSS). In 2018, he received an Honorary Doctorate from the Education University of Hong Kong.

Chris has written many books including: Teachers' Worlds and Work: Understanding Complexity, Building Quality(2017), Resilient Teachers, Resilient Schools (2014); The International Handbook of Teacher and School Development (2012); School Leadership and Student Outcomes: Building and Sustaining Success (2011); New Understandings of Teachers' Work. He is Editor-in-Chief of 'Teachers and Teaching: Theory and Practice'; and a member of the Editorial Boards of 'The British Educational Research Journal' (BERJ) and 'Teaching and Teacher Education' (TATE). 
Harry has been a school governor for over 20 years and a chair of governors of various schools. He is currently chair of governors of a special school for young people, aged 5 – 19, with severe and multiple learning difficulties. He is chair designate of a multi academy trust in Richmond & Kingston, with a plan to open four new special schools in the area so that local families can get the education and care they need close to where they live, rather than travel miles.

Harry has been a national leader of governance for six years supporting chairs and governing boards that need help and is an assessor for Governor Mark, a nationally recognised accreditation for outstanding governing boards. A coach and mentor for the Teach First governor impact programme, he is an education expert for 'The Key for Governor's' website. Prior to retiring, Harry was Head of Communication for the Post Office.

Harry firmly believes that the future of education lies in collaboration, and that the enhanced role of school governors should encompass the safety and wellbeing of school staff. He hopes to use his networks and influence to promote the work of the Education Support with school governors.

Harry enjoys travelling, walking and trekking. Two years ago he climbed Mount Kilimanjaro with his son. At the time, he was the oldest person on the mountain and his son was the youngest. This year he plans to walk the Pennine Way.
Lynne is a retired secondary maths teacher in a small village in Nottinghamshire. She spent most of her career teaching within a twenty-minute commute at just four different schools. During that time she saw major changes not only in the maths content which has been taught, but also the manner in which her knowledge and skills imparted. She feels that she has seen the status and autonomy of the profession diminished and workload increased without the benefit of increased learning.

Lynne joined the board of Education Support in 2012 and has enjoyed seeing, and being part of, the journey to a fully independent organisation which will grow and be the charity of choice to all those within education.

She is enjoying her retirement and has taken up new interests and pastimes. She goes to Bridge classes spends time taking her dog, a Spaniel, out walking in all weathers. Wind and rain are no hindrance to running and catching a tennis ball!
Rod began his teaching career as a member of the armed forces for six years in Malaya and Taunton. After four more years teaching in the UK he went on to work for the NUT between 1971 and 2001 until retirement.

Rod has been a regular donor to the Teacher Benevolent Fund, Teacher Support Network and now Education Support since the 1990's. In 2004 he became active again with the NUT as a voluntary caseworker and committee member.  When the opportunity arose he was elected to the Teacher Support Network National Council and then as a trustee.

As a current caseworker Rod understands the need for professional counselling particularly where teachers are faced with redundancy or capability.  In these situations many teachers feel emotionally 'hollowed out'.

For some years after he retired Rod worked as a car delivery driver working with colleagues coping to live on the minimum wage. When the recession hit the 'retired' drivers voluntarily gave up hours and days in order to protect the hours of younger colleagues and to prevent redundancies.

Rod has served as a county councillor between 1982 and 2001 and also for four years as a city councillor between 2010 and 2014.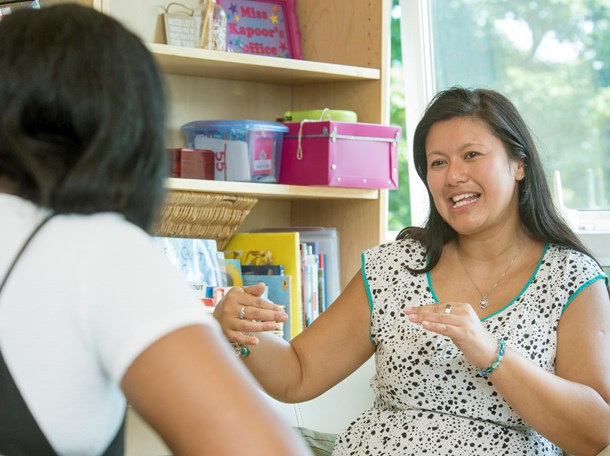 History
Established by teachers for teachers, we have been supporting teachers and education staff for 144 years!