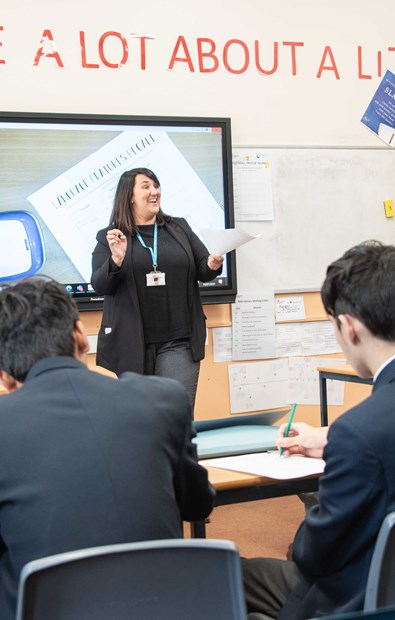 Corporate partnership opportunities
There are so many ways that your company can get involved with Education Support, and we're here to help.
Do something amazing today and make a real difference.
Working in partnership with us can help you to meet many of your CSR and wellbeing objectives. 
Staff and customer fundraising
Staff and customer fundraising activities are proven to increase employee engagement and help you to retain your talented people. 
Fundraising for Education Support demonstrates your organisation's commitment to a great cause. It also provides your staff and customers with an opportunity to come together to do something amazing to make a real difference for teachers across the UK
We want you and your company to enjoy fundraising for us, so we will work with you to create a tailored plan to meet your objectives.
Joint branding
Cause related marketing, or promoting charitable support through product or service sales, is a recognised and successful way to increase sales and engage new audiences. Showing you care about issues that affect your customers and the wider world can boost customer loyalty and improve brand perception.
We only align with brands with whom we can form mutually beneficial partnerships.
Want to get your organisation involved?
If you have an idea about how your organisation could benefit from partnering with us, please contact
Laura Larrett on 020 7697 2766 or by email laura.larrett@edsupport.org.uk
Who is supporting us
We are hugely grateful to the wonderful businesses and organisations who partner with us