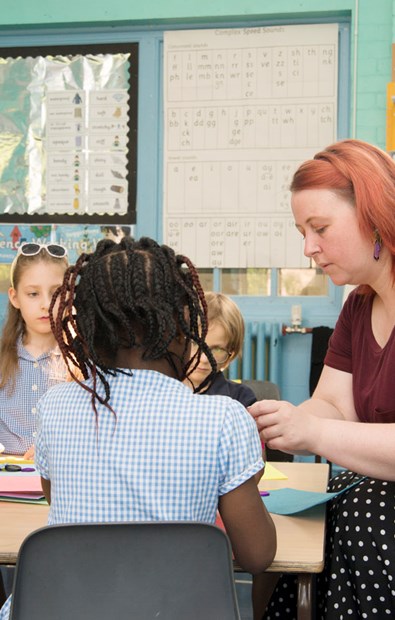 Leave a gift in your Will
Gifts in Wills, large or small, are a wonderful way to support a cause you care about, and to make a lasting difference. As well as leaving assets and possessions to loved ones, some of our amazing supporters choose to leave a legacy of learning by pledging a gift in their Will to Education Support.
As a teacher, you helped countless children discover what they are capable of. That's quite a legacy.
But as someone who will never stop caring about education, you  know that it is getting harder for today's teachers to do the same. Year after year they are being told to take on more responsibility and pressure at the expense of what they actually became a teacher to do – help children to learn and grow,
It's taking a heavy toll. Too many teachers are struggling with their mental health. Too many careers are being cut short. And too many children are missing out of having a teacher who is at the top of their game at the front of their classroom.
More than ever, children need brilliant teachers. But if they are to cope with the challenges of modern teaching, teachers need a brilliant support network around them.
By leaving a gift in your Will to Education Support, you can give future teachers the best support possible – and leave a legacy of learning.
Your gift will make sure teachers get emergency guidance and mental health support when they need it most. You'll help us work with schools to better support their teachers. And you'll help us keep the pressure on government to free future teacher from the burdens of box ticking and form filling.
Most importantly, you'll make sure that generations of children get to learn from brilliant teachers who love the work they do.
Don't let your teaching legacy end. Leave a legacy of learning – with a gift in your Will to Education Support.