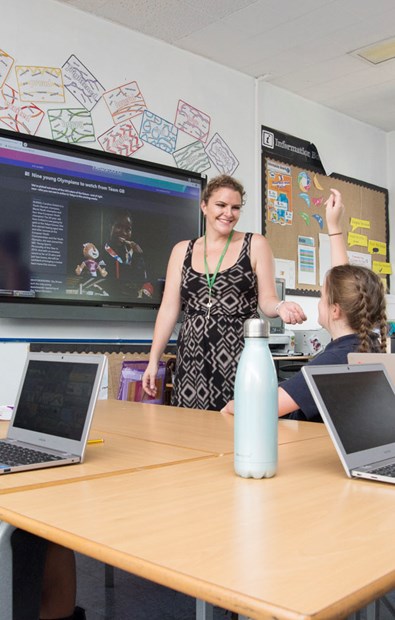 Celebrate and donate Your celebration can make a big difference
Celebrate and donate – a really easy way to support teachers and education staff
Do you have a birthday, wedding, anniversary or other special occasion coming up? Why not ask your guests and other friends to donate to Education Support instead of buying yet another pair of socks! You and your guests will be able to celebrate your special occasion knowing that you are helping to provide support to teachers and education staff across the UK
How to celebrate and donate to support teachers
Set up a Facebook birthday fundraiser
Facebook birthday fundraisers are great ways to raise funds to support teachers, and you'll be raising lots of awareness of Education Support too
Set up your Facebook birthday fundraiser, follow the simple steps and in a few minutes you will be ready to go. Simply share your fundraiser on your feed, and invite your friends to donate. It couldn't be easier.
Facebook fundraisers are completely free, meaning that Education Support is not charged a penny and all the money that you raise will come directly to us and will make a real difference.
Create a Justgiving page
Set up an online fundraising page at Justgiving. This is a really easy way to enable all of your friends to donate, even if they can't come to your celebration.

Donor promise
We are accountable to you, our donors, for the way we spend your money and the service you receive from us. We are proud to be registered with the Fundraising Regulator and adhere to the associated Code of Fundraising Practice