Many teachers feel like they have nowhere to turn when they're struggling.
No one wants to feel that way, especially over Christmas. But that's how Assistant Head Ashley felt at the lowest point of her life.
Ashley called our helpline in a time of desperation, and is now in a much happier place.
'The hardest to say out loud was that sometimes I found myself thinking 'if I have a car accident on the way to work at least that would mean I wouldn't have to go in.'

Ashley, Assistant Head.
Other teachers continue to struggle, just like she did. With your support our helpline will continue to give them a lifeline anytime they need it, even on Christmas Day.
Dedicate a Christmas light
Do you know of a teacher who deserves a special thank you this Christmas?
You can now dedicate a Christmas light in our virtual classroom and support fellow teachers in the process.
Dedicate a light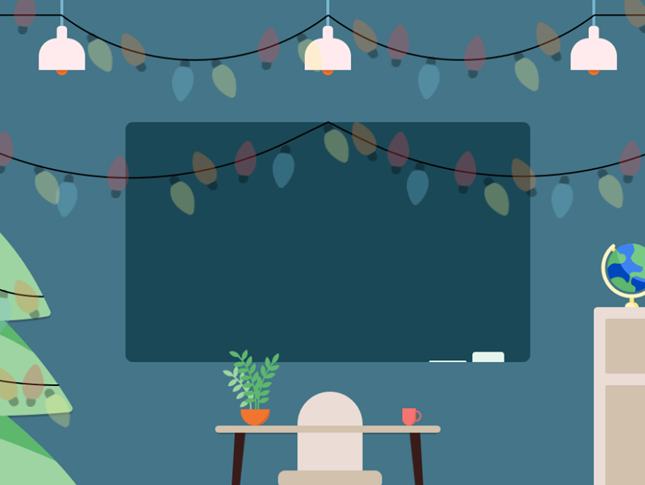 Save on stamps...
...and send E cards! 
Our collection of Christmas e-cards are the perfect solution to spreading festive wishes. For a small donation, you can send up to 100 of each design in just a few clicks, saving the time to enjoy the season's festivities!
Send E cards