Teachers cooking and cleaning clothes for their students
Education Support's new Commission on Teacher Retention to look into how teachers are battling to mitigate the cost of living crisis.
News 16 December 2022 / 3 mins read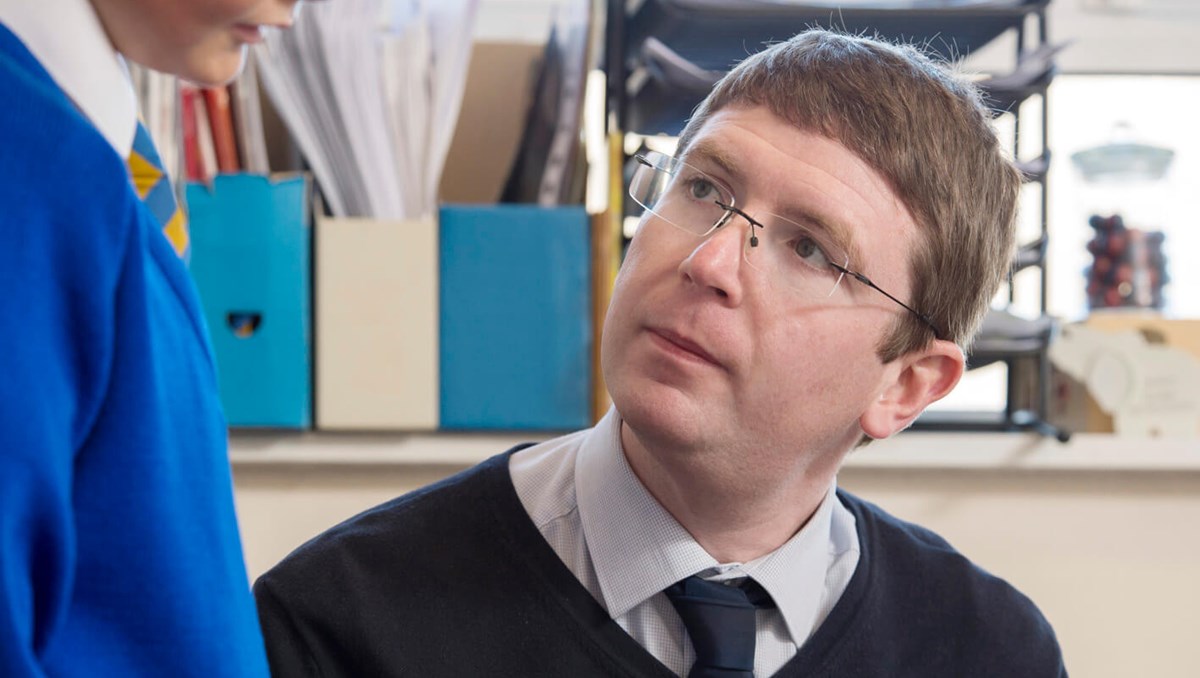 More than a quarter (26 per cent) of teachers in secondary state schools have prepared food for their pupils, and 41 per cent have bought students key supplies such as stationery or school bags.  
Some 13 per cent say they have even cleaned their students' clothes.
These findings come from a major new survey commissioned to mark the launch of Education Support's Commission on Teacher Retention, which will examine the drivers behind why so many teachers are leaving the profession, and make recommendations for reforms. 
The survey of more than 1,000 teachers in secondary schools across England, carried out by the research consultancy, Public First, for the Commission, reveals that nearly three quarters (74 per cent) of teachers often help pupils with personal matters beyond their academic work. 
Indeed, some 72 per cent of respondents said that they are helping pupils more with non-academic matters than they did 5 years ago. 
This climbed to 82 per cent of teachers in schools in Education Investment Areas - the educational 'cold spots' identified by the Department for Education for special attention as part of "levelling up".
Other findings include: 
69 per cent of teachers reported helping pupils to talk about their mental health
One in ten had paid for parts of their school uniform
One third (33 per cent) of teachers reported helping their pupils resolve a family conflict 
More than a quarter (26 per cent) had signposted a family in their school to local support services (such as social housing)
The Commission on Teacher Retention, which will report in 2023, brings together senior figures across the education sector.
Evelyn Forde, headteacher at Copthall School in Barnet and Chair of the Commission on Teacher Retention said: 
"Heads are facing an unprecedented recruitment and retention crisis which is having wide ranging implications for their own wellbeing.
"At my school, staff are leaving the sector with no jobs to go to because they have decided enough is enough. When they earn more in the public sector, why wouldn't they?
"This Commission seeks to address the R&R crisis and will draw upon best practice from around the country to support other school and college leaders with this intractable problem."
Sinéad Mc Brearty, chief executive of teacher wellbeing charity Education Support and Commissioner said:
"As the demands on schools increase –  through austerity, the pandemic, and now the cost of living crisis –  so do the demands on teachers and school leaders. They care deeply about those they teach, and year after year, they go the extra mile for their communities. 
"This comes at a real personal cost, and the signs of exhaustion and burnout continue to rise. For many, leaving the profession is a route back to health.  Children and young people are short-changed by our inability to retain talented teachers."
Find out more about the Commission's work here. For the full polling tables visit Public First's website. Or phone Ed Dorrell at Public First on 07779 782583.
ENDS
NOTES TO EDITOR:
For all media enquiries, please contact Ed Dorrell on 07779 782583 or via ed.dorrell@publicfirst.co.uk
List of Commissioners:
Evelyn Forde MBE (Chair) - Headteacher, Copthall School; President of ASCL 
Sinéad Mc Brearty - Chief Executive, Education Support
Sir Tim Brighouse - Former leader of London Challenge, former London Schools Commissioner 2002-7 and author
Gareth Conyard - Trustee, Education Support; Director, Teacher Development Trust
Russell Hobby CBE - CEO, Teach First
Anne-Marie Canning - CEO, The Brilliant Club; Independent Chair, Bradford Opportunity Area
Dame Sally Coates - Director of Academies, United Learning
Craig Dillon - Regional Director Executive Principal, Star Academies 
Sarah Holdaway - Assistant Headteacher, St Bartholomew's Church of England Academy
Dame Alison Peacock - CEO, Chartered College of Teaching