Stress-busting tips: how to stay calm and in control
Practical advice and support on managing stress for teachers and education staff.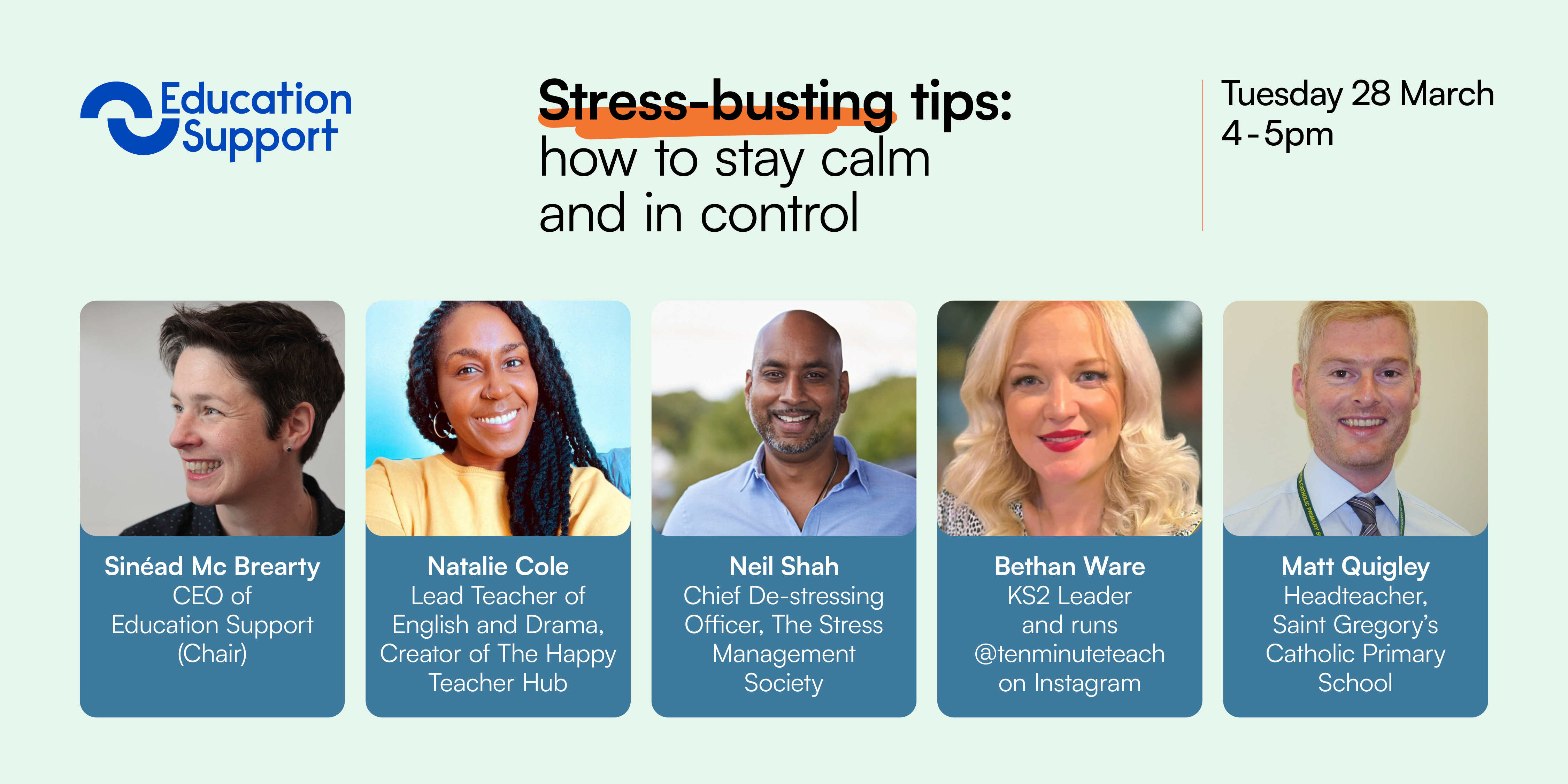 We know the various demands of teaching and working in schools can be stressful. Whether it's the mountain of books staring at you or the lesson plans tapping you on the shoulder; or it may be those budgets that need preparing or staff recruitment. 
Does this resonate? You're not alone. 75% of all staff in our latest Teacher Wellbeing Index told us they're stressed. And whilst some stress can be positive when managed correctly, more needs to be done to ensure you have a long, happy and rewarding career – not one cut short by too much stress and burnout.
If you want to know how to gain control on your stress-levels, then watch our webinar.
Our fantastic panel of teachers and mental health experts explore how to handle your stress and protect your mental wellbeing.

They share:
how to recognise stress and burnout symptoms in yourself and others
understanding how stress works and how it can be helpful when managed correctly
strategies on how to remain calm and grounded when stressful situations arise
successful 'stress-busters' specifically for those working in education and support on what to do when feeling overwhelmed
tips for minimising stress in your professional and personal life
Here is our brilliant speakers:
Sinéad Mc Brearty, CEO of Education Support (Chair)
Natalie Cole, Lead Teacher of English and Drama, Creator of The Happy Teacher Hub
Neil Shah, Chief De-stressing Officer, The Stress Management Society
Bethan Ware, KS2 Leader and runs @tenminuteteach on Instagram
Matt Quigley, Headteacher, Saint Gregory's Catholic Primary School
Take some time out to watch our webinar and gain control on your stress-levels.
Helpline
Don't wait for a crisis to call. 

We'll offer you immediate, confidential support including advice, counselling or coaching.

08000 562 561
Helpline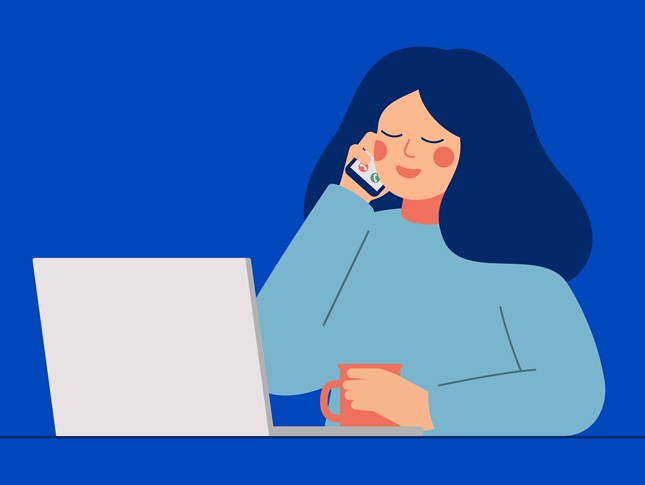 Financial assistance
Our confidential grants service is here to help you manage money worries.

Everyone occasionally needs help. Our friendly, experienced team is here to support you.
Financial support