Secondary trauma
Psychotherapist Ben Amponsah discusses the effects of secondary traumatic stress on you and your colleagues and offers some ways to help you cope.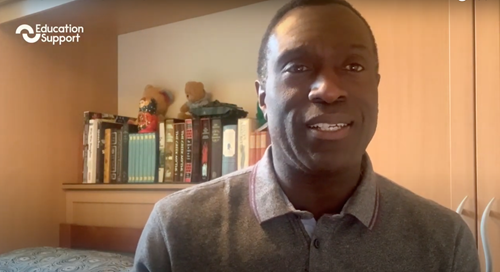 What is secondary trauma?
Trauma is our emotional response to a shocking or severe event. This could include a bereavement, violence or domestic abuse, or anything else that brings up powerful or disturbing emotions. You can read more from the Royal College of Psychiatrists here.  
Secondary trauma is when you encounter someone else experiencing trauma and feel deeply the impact of their distress. 
This is particularly relevant due to the global pandemic. Teachers and education staff are working with colleagues, pupils and students who may have lost loved ones or are facing difficult situations at home. 
Secondary trauma can lead to secondary traumatic stress. Below you can read the symptoms, so you can equip yourself to spot the signs of secondary trauma in yourself and colleagues.
Flashbacks or repeating the traumatic experience over and over again
Avoiding certain scenarios or situations that remind you of what you have been told
Negative changes in beliefs and feelings which can lead to anxiety and depression
Hyper arousal – a feeling of always being alert and that the littlest thing can set you on edge.
Other factors commonly associated with secondary trauma:
Compassion fatigue
The reduced ability to be able to provide support after being exposed to difficult situations. You may feel numb, and unable to feel empathy as much as you did previously.  
Burnout
Particularly relevant to those working in education, burnout is the result of accumulated stress, accompanied by a feeling of a lack of accomplishment, or belief in the work you are doing.  Burnout tends to come on more gradually and is a symptom of secondary traumatic stress.
Vicarious trauma
The changes experienced to your inner world, your beliefs and feelings, as a result of empathically engaging with the traumatic experiences of others.
How to deal with secondary trauma
Be aware of these symptoms and watch out for them in yourself and others. If you know about the problem, it is easier to deal with it, look after yourself and access support. 
Ideally your schools and institutions will provide counselling services or an employee assistance programme to support you, but we understand that this isn't always the case. 
Good support from management, peer support and interaction with colleagues are other vital pathways for support. Be sure to talk about any difficulties you face with people you trust. You shouldn't face the impact of trauma or secondary trauma alone. 
Self-care is can also be important if you are able to prioritise it: 
Restorative self-care
This is about keeping your body in good shape physically through exercise and diet, which will stand you in good stead to better deal with things on an emotional level. 
 Recuperative self-care
This concerns helping the mind and might include reading, mindfulness and talking to loved ones. 
Recreational self-care
This is about communal activities such as holidays, going out and meeting with friends where possible, or linking up via video conferencing.
Surviving trauma 
Going through traumatic experiences, while incredibly painful, can lead to post traumatic growth. 
Surviving trauma may lead to:
enhanced relationships
increased altruism or feeling a higher value in friends and family
an improved sense of self, for example recognition of your vulnerabilities and limits
a sense of your personal resilience and strength
The sense of having come through a difficult and traumatic time can feel really empowering.  It might also lead to positive changes in your life, appreciating the everyday more and rediscovering the things that really matter.
Remember you can call our free and confidential helpline 24/7. You don't need to be in crisis to talk with the qualified counsellors about what you are experiencing. Call 08000 562 561. Call us. We'll listen. 
Useful links
Helpline
Don't wait for a crisis to call. 

We'll offer you immediate, emotional support.

08000 562 561
Helpline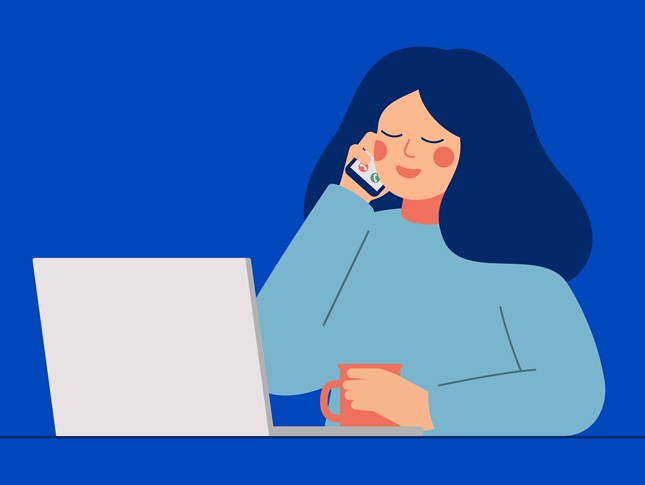 Financial assistance
Our confidential grants service is here to help you manage money worries.

Everyone occasionally needs help. Our friendly, experienced team is here to support you.
Financial support