Teacher wellbeing: why appreciation matters
There's never been a more important time to consider the importance of appreciation. Teachers, and all school staff, are working tirelessly to keep children learning. But working in education during the pandemic has come at a huge personal cost to many.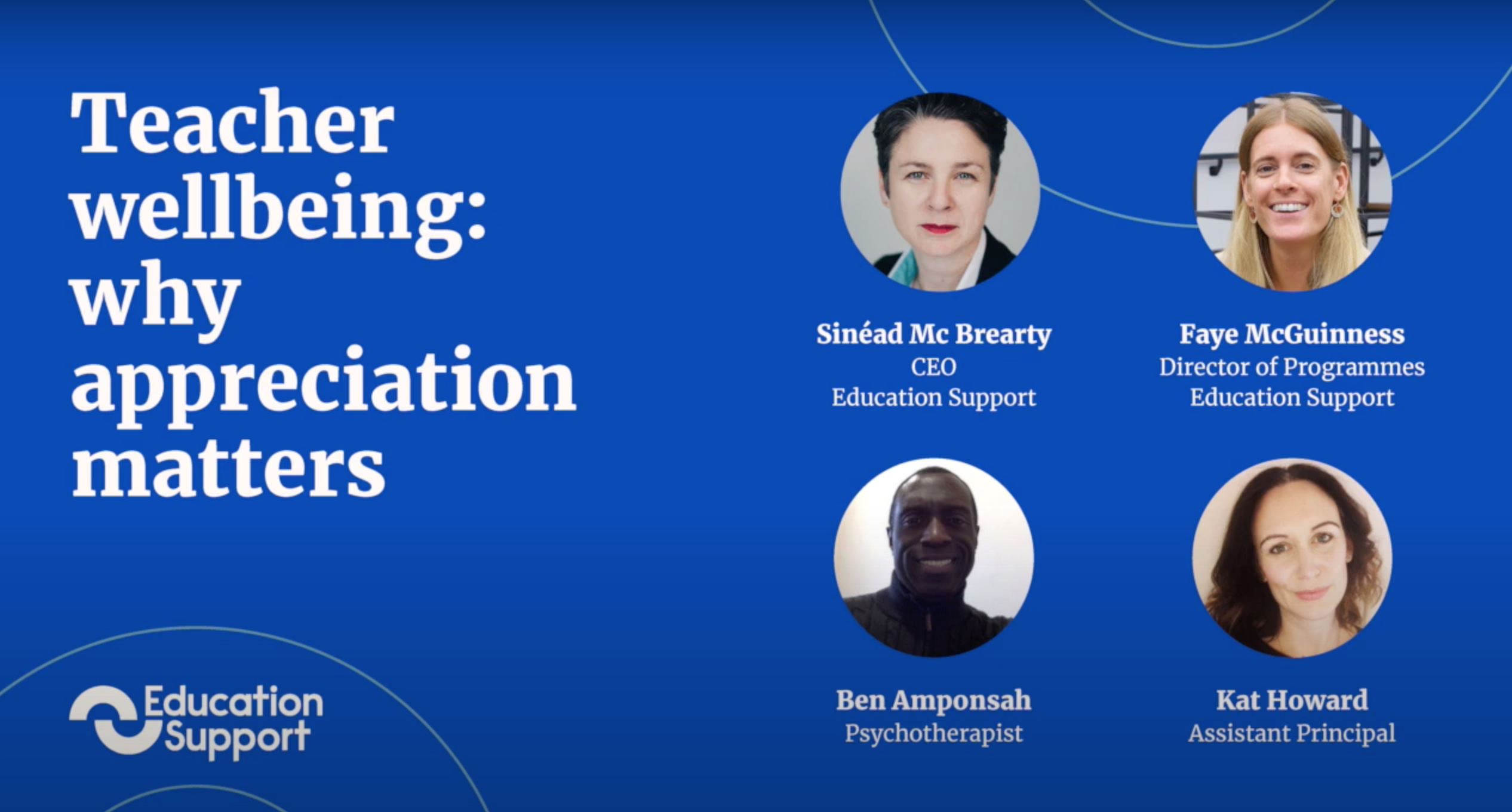 In 2020 we published Covid-19 and the classroom, a survey of 3034 teachers and education staff. It asked how teachers they felt their work has been valued during the pandemic. 
Feelings of appreciation within their immediate communities was high, but this dropped dramatically in relation to external relationships, including government and education departments.  
This thought provoking discussion explores why appreciation is so important to teachers' mental health. 
Chaired by Education Support's CEO Sinéad Mc Brearty, our expert panel examines some of these findings and asks how we can promote appreciation to support the mental health and wellbeing of teachers and education staff. 
You will also hear practical tips and recommendations to help encourage a culture of appreciation in your school.
15%
of teachers and education staff felt appreciated by the UK Government during the pandemic
Our panel
Kat Howard is an Assistant Principal at a school in Northamptonshire, responsible for internal CPD, staff coaching and English. She is the founder of Lit Drive, an online resource for English teachers to share resources around the world. She is also the author of Stop Talking About Wellbeing published by John Catt and co-author of Symbiosis: the curriculum and the classroom with Claire Hill.
Ben Amponsah is a psychotherapist and coach. He is a frequent content creator for Education Support on topics including anxiety, grief and secondary trauma. Ben is also a Psychologist and currently studying for a professional doctorate in Counselling Psychology.
Faye McGuinness is the Director of Programmes at Education Support. She is responsible for understanding the wellbeing needs of the education workforce, and developing new services to meet them. She was previously Head of Workplace Wellbeing at Mind.
Employee Assistance Programme
Our service provides emotional and practical support that helps you and your colleagues thrive at work. 
Employee Assistance Programme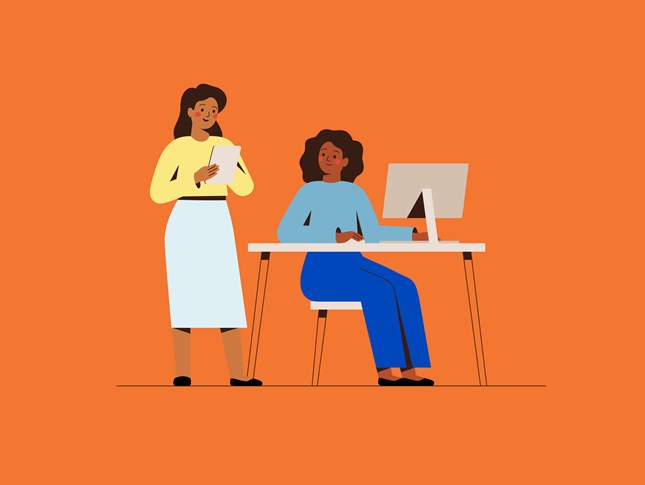 School leaders' support
Our fully funded school leaders' service offers wellbeing support for leaders.
School leaders' support